Detalles

Publicado: Sábado, 15 February 2014 23:38
I wrote this book review of Stephen Kimber's 'real story of the Cuban Five' for Science & Society. It is not due to be published until October 2014 (Vol. 78, No.4), but they have kindly given me permission to post it on my blog prior to publication. I wanted to post the review early to draw attention to an important event which takes place in London next month: the International Commission of Inquiry into the Case of the Cuban Five, on 7 and 8 March. The Commission website can be found here: The following day, Sunday 9 March, there will be a rally to demand justice for the Five in Trafalgar Square from 2pm. Details here:
---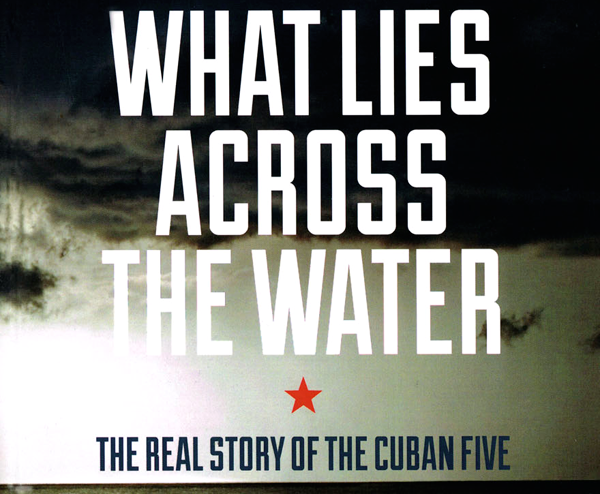 Stephen Kimber, What Lies Across the Water: the real story of the Cuban Five, Winnipeg: Fernwood Publishing, 2014. 296 pages. $29.95 CAD. ISBN: 9781552665428
Review by Helen Yaffe*
According to the author, this book owes its existence to serendipity. In 2009 Stephen Kimber was in Havana researching for a love story he planned to write when, he explains, he 'got sideswiped by the truth-is-stranger-but-way-more-interesting story of the Cuban Five.' (1) Thanks to serendipity, Kimber has produced the first full-length book in English about the case of the Cuban Five. During his research, the Canadian writer, broadcaster and professor of journalism read 20,000-pages of court transcripts, and a mass of books, media reports and documents. He conducted interviews and established correspondence with the Five in prison. The book is organized chronologically into sections which are sub-divided by diary-like entries providing updates on the entire 'cast of characters'. This work is meticulously researched, factual without being dull and written with sensitivity and honesty - warts and all. It is as gripping as an action-packed movie and deeply moving.